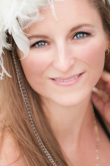 Dorthy is an acclaimed artist with a rare ability to take beautiful photos of people and places. If you would like some beautiful portrait work done, come to Dorthy's new studio Pasha Portraits or book a time to go on an adventure shoot.
Dorthy currently lives in an area called Hillier's, on the outskirts of Qualicum Beach, BC, where she is partners of Rick Mace Construction with her loving spouse of 23 years, Rick Mace. She and Rick combine their practical and people skills. Dorthy plans to focus more the photography; sales and marketing side whereas Rick deals directly with his clients and does all the installations. Dorthy promotes Rick Mace Construction, a successful kitchen cabinetry business and had streamlined their process as well as set up other business with the saving processes. With the support of her partner Rick she is reunited with her creative passion. A creative journey devoting herself to her dreams of becoming and multidisciplinary consultant.
She graduated from the New Media Production and Design Program in 2005 at SAIT Polytechnic with a very high GPA 3.9. She has been told she has an eye for design which added fuel to her desire to share her skills. She is very passionate about photography and is always experimenting. She majored in Communications at the University of Calgary and Photography and even participated in The Excellence Series through Excellence Seminars International.
Until recently, she was Director of Programs for the Oceanside Women's Business Networking and watched closely for a need she could fill. Currently a Director of Electoral Area 'F' Parks and Open Space Advisory Committee Member planning trail development in the area. She feels walking in community.
Portraits, promotional, sales and marketing projects as well as setting up business with technology are an ideal fit for Dorthy. You may be new to the area and/or want to branch out in another direction, in which case Dorthy's networking skills could be very useful to you. She will help with polishing your image and introducing you to those who may well want what you have to offer she even can create a winning resume for you as well.
Bios mustn't be all about work, so for fun, Dorthy enjoys a relentless pursuit of experiences that make her happy and feel alive. Her photographic work spans outdoor adventures, landscapes, culture and macro shots.
She partners with clothing and adventure companies as well as travel brands to help tell their stories by capturing and delivering high-quality visual content rooted in social narrative that is both creative and immersive.
She especially likes traveling the world, hiking, wake surfing and Olympic power lifting more recently, and of course taking pictures of everything. She believes that happiness doesn't come from what we like to do but from liking what we have to do. She walks her talk, and part of this involves sharing advice on clean-eating and other ways to improve your health. She has become interested in different healing modalities and is compassionate. She is a grandmother of 4 children too.
Whether you are looking for a new headshot looking your best, a professional band promotional package or shots on your next adventure or event, give Dorthy a call, and even if she is busy, she will get back to you. She also offers many other services that she enjoys such as streamlining your business with the use of apps integrated in your accounting software.
Dorthy is currently available part-time in her new evolving studio for portraits to actors/models or business professionals that need portraits for professional presentation. Also, seeking architectural assignments or industrial photography assignments as well as product work in the Central Vancouver Island area. Concurrently seeking custom New Media assignments.
ONE CAN FIND ASTONISHING BEAUTY AND CHARACTER IN EVERY FACE. IT IS MY GOOD FORTUNE TO SPEND MY LIFE DISCOVERING THAT BEAUTY AND TRANSFERRING IT TO A PORTRAIT. In the Words of
Onnig Cavoukian
whom Dorthy has worked with recently to set up her studio.
Her work can be seen:
https://www.facebook.com/DesignbyDorthy
and
https://www.flickr.com/photos/designbydorthy/
Your portraits can be purchased from this link:
https://designbydorthy.shootproof.com


Speak to Dorthy Direct
---